New Patients
We are always excited to welcome new patients to our practice family. We are eager to help, whether you are simply ready for your next cleaning, or haven't seen a dentist in years. Our goal is to ensure you are on the path to great dental health and a beautiful smile.
Your First Appointment
For your first appointment, arrive a few minutes early so you can fill out new patient forms and we can verify your insurance coverage. After that, expect the visit to take approximately 90 minutes, as we get to know you and your teeth!
Take your dental and medical history.
Make x-rays of your teeth (we offer digital x-rays).
Complete a comprehensive tooth cleaning (if your gums need periodontal attention, we will schedule you to come back if necessary.)
Dr. Urban will perform an exam and make any necessary notes concerning the health of your teeth and gums. He will then share his evaluation with you and consult with you about future dental treatment.
Financial and Insurance Options
We accept cash, EZ-checks, and credit cards. We are adding CareCredit to our practice as a financing option. We also accept most major insurance carriers' dental plans, including:
Aetna
Delta Dental Including PPO & Premier
BCBS, FEP or Federal BCBS
KanCare - UHC, Amerigroup, Dental Health & Wellness
Guardian
Cigna
Principal
Metlife
Humana
United Healthcare
United Concordia
Remember, dental "insurance" often only covers basic preventive care, and extra treatment may require patients to cover some portion of the bill. If you have any questions about coverage or the cost of your care, ask us and we will help you select your best payment options. We want our patients to always get the care they need.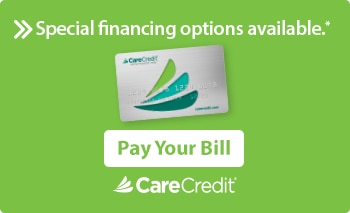 Follow Up
Getting your teeth checked, x-rayed, and cleaned is a great first step, but don't forget to follow through with subsequent appointments. Prevention of most adverse dental issues can be achieved with vigilance and early detection, so don't wait to go to the dentist until something starts to hurt. With proper care, you teeth can last your entire lifetime.